Admission of foreign citizens to Medical University – Sofia
Certificate of quality of EDUCATION
Rapid testing point for our lecturers and students
IMPORTANT! ADMISSION TO the STATE EXAM ON AND AFTER 25.10.2021. (MONDAY)
Additional examination session 13.10- 22.10.2021
State exams 2021- Registеred students by modules
State exams 2021- Regular session
lColoqUIA after Certified internshiP
Syllabus - Winter (First) Semester - 2021/22 academic year
Pre-diploma internship (180 days) in a pharmacy for 5th year students who have passed all exams
Regulations TO Ensure safe labour/education conditions in the faculty of pharmacy- medical university of sofia
Requirements for English training students coloquim after prediploma practice
STATE EXAMS for English training students V-th year
Important information for English training students V-th year

The Faculty of Pharmacy has been part of the Medical University of Sofia since 1995 and is the only one in the country to offer higher education in pharmacy. The Faculty of Pharmacy in Sofia celebrated its 50th Anniversary in 2001. It has six departments

three

of which teach pharmacy-oriented fundamental subjects (inorganic, analytical and organic chemistry, physical chemistry, botany and mathematics). Another five departments offer the specific pharmaceutical subjects: Pharmaceutical technology and Biopharmacy, Pharmacognosy (Phytochemistry), Pharmaceutical Chemistry and Pharmaceutical Analysis, Pharmacology and Toxicology, Social Pharmacy,The medical subjects are taught by the corresponding departments at the Faculty of Medicine, Medical University of Sofia

Location.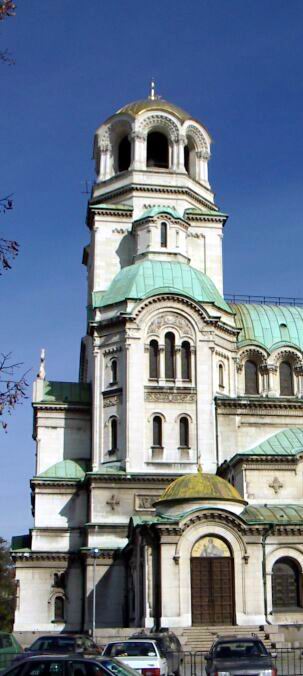 The Faculty building is located in the centre of the city of Sofia, 50 m away from the temple "St. Alexander Nevski" and 150 m behind the building of the National Assembly, near to the monument of Vassil Levski.
Contacts
Dean's office
Tel./Fax +359.298.798.74
Tel. +359.292.366.04
E-mail: dean@pharmfac.net
Address for correspondence:
Faculty of Pharmacy
2, Dunav str.
Sofia 1000
Bulgaria
Semester tuition: account details
Name: Faculty of Pharmacy
Address: 2, Dunav str.
Sofia 1000 Bulgaria
Bank account for tuition:
IBAN: BG07 BPBI 7940 3163 9834 03
Details of payment: Student's name and Fac. No
All Bank charges are payable by the sender of the transfer
The students must registered at Dean's office within two weeks (latest!) after the beginning of the academic year.